So, I decided to get a new watch to replace mine that I lost it few years ago.
If you asks me, why would you need a watch if you already has a phone?
Well, sometimes, taking out my phone from my pocket to just for seeing what time today is too much hassle. So, I purchase a used watch from, an unknown watch brand that I don't care because this one is cheap and fit my size.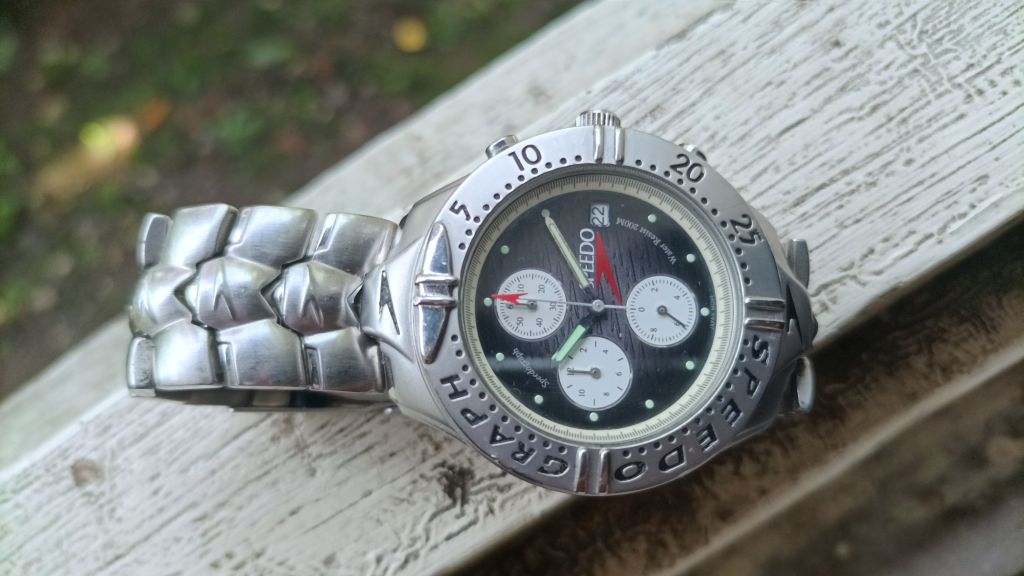 This watch brand is Speedo.
Yeah, Speedo. I know. As much as silly the name is, this is a legit Speedo watch… Okay, may be I need to rephrase this…
My wrist size is only 17cm, yeah so small. Because of this size, I cannot use any watch that currently available.
My wanted watch is a chronograph and diver style watch. Bad news is, all of these watch is 40mm diameter. So I have to find smaller watch size.
After searching for several days, I eventually found this Speedo watch. It small and fit to my wrist.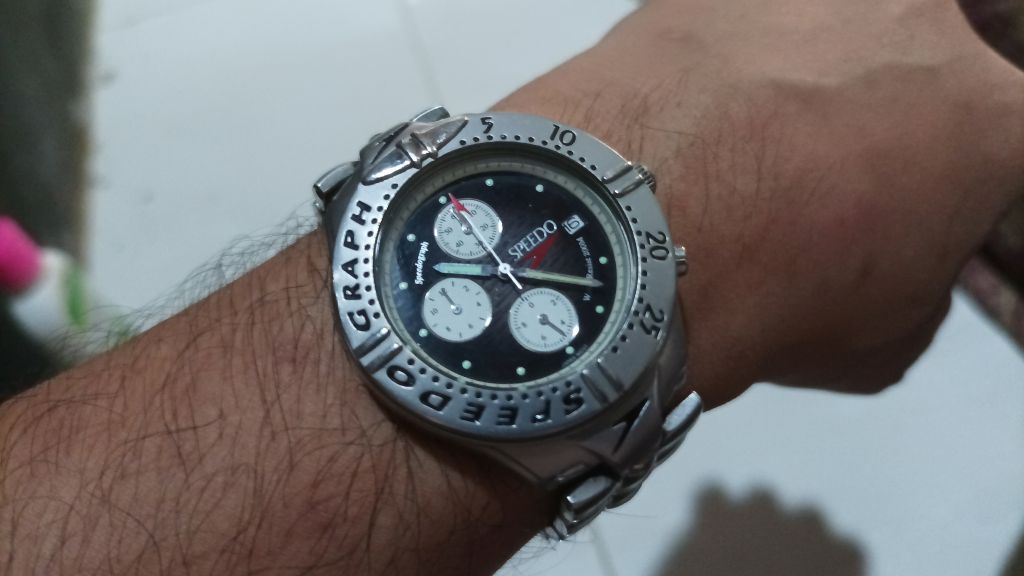 Speedo is actually a swimwear company. However, one Speedo watch owner actually contact this company and asking if they are actually selling a watch?
They do sell watch, but not the one that I got now. So probably another company is using Speedo name to sell a watch.
But, if a third party company or an unlicensed watch why they do working so hard to put alot of Speedo logo on it?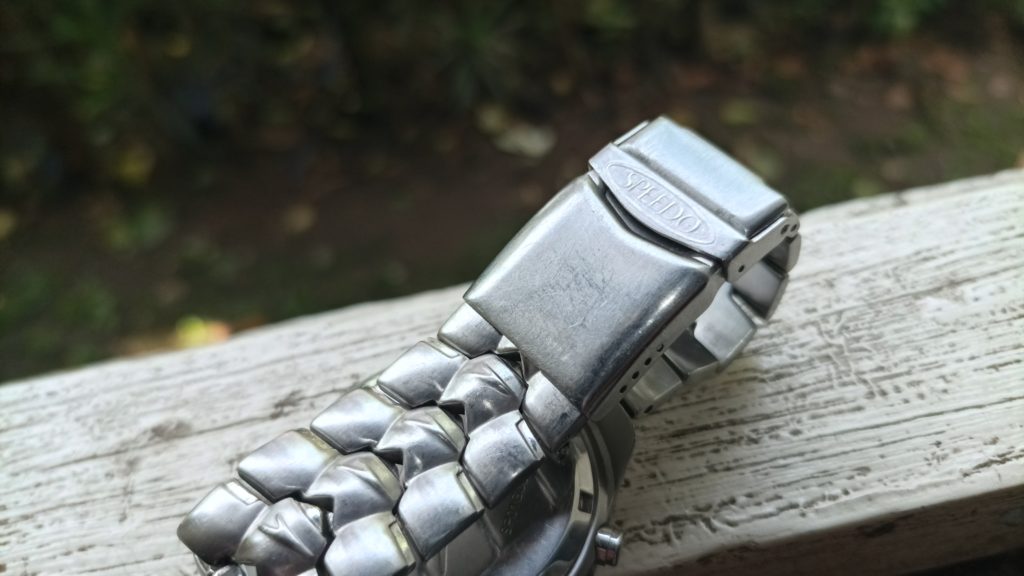 You can see many Speedo logo, start from the dial, lug, strap, claps, back case. Even the second hand got Speedo logo.
While I was being proud because able to find this watch in cheap price, I kinda interested to actually build a a watch from third party component.
But we'll see about that later.